Meredith 2003 showcased one of the organisers all-time favourite line-ups. The flavour changed a bit from the year before. In 2002, for the first year on the new site, plenty of old school rock and roll was in evidence. In 2003, more gentle elements were in evidence; the sublime pop of The Shins, just before they won the hearts and minds of the alterna-pop world, the hippety-hoppetty rambling poetry of Buck 65; plus The Sleepy Jackson, The Brunettes, Clare Bowditch, Augie March with a horn section at sunset, and Architecture In Helsinki. Having said that, two of the most supreme rock and roll heavyweights in music history delivered knockout sets: Radio Birdman and Beasts of Bourbon. Plus McLusky came over from Wales and became one of Meredith's favourite bands, to this day. Warped turned into uber-Warped on the Friday night, and several newish locals made impressive debuts; Treetops, Ground Components, Spod, Curse ov Dialect, Riff Random.
Here's a clip of Super 8 footage shot and edited by Rob McCafferty.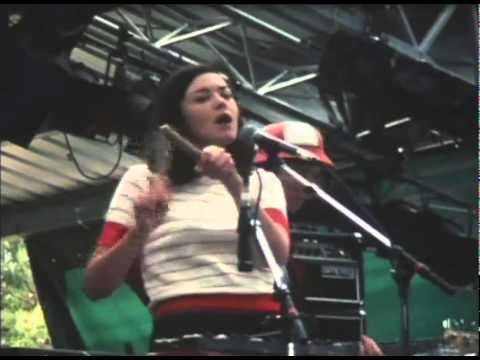 After the intense heat and dust of the year before, it was a decidedly cooler and drizzlier Meredith, but sometimes that aint a bad thing. There were about 9000 people on site, and it felt like a family.
Here's Modey Lemon: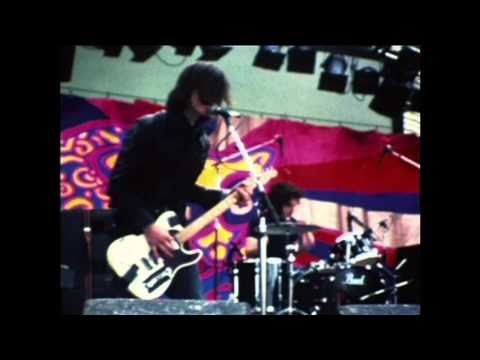 The Outlands Ecoplex Cinema made its first appearance, and for the next few years became the underground hit of the summer.
The MMF2003 Website can be found here.
Below is some of What Was Said about the festival:
Beat – It's Meredith Time
Inpress – Meredith Music Festival - by Glenn Peters
Forte – Review: Meredith Music Festival – by Kim Porter
Geelong News – 'Party' Takes Off – by Darren McLean
Inpress – Bush Bash – by Martin Jones
Inpress – Getting Their Hands Dirty – by Bob Baker Fish
Inpress – Review: Meredith Music Festival – by Martin Jones, Clem Bastow, Rod Collins and Jo Cackett
PBS-FM Easey – Meredith's 13th Birthday Party – by Rina Garner
Artist LineUp:
Radio Birdman
Dexter
The Sleepy Jackson
Bob Log III featuring The Town Bikes
The Cat Empire
Augie March
McLusky
The Mess Hall
Tim Rogers and the Temperance Union
Master Khalil Gudaz
2Dogs
Modey Lemon
Combo La Revelacion
Xavier Rudd
Ground Components
DJ John Idem
Spod
The Brunettes
Architecture in Helsinki
Buck 65
Beasts Of Bourbon
Magic Dirt
The Shins
The Morning After Girls
Warped
Curse Ov Dialect
Clare Bowditch and The Feeding Set
Treetops
Riff Random
The Cants
Special Guest MC: Greg Fleet