1994 was another treat. Organisers were now being inundated with requests from bands to play at the Festival. The bill included Dirty Three, this next clip gives a small insight into how phenomenal this performance was, it goes for ten minutes but worth watching the whole thing, mainly because its amazing live music, but also for some headbanging stage invaders and Warren Ellis' interaction with them.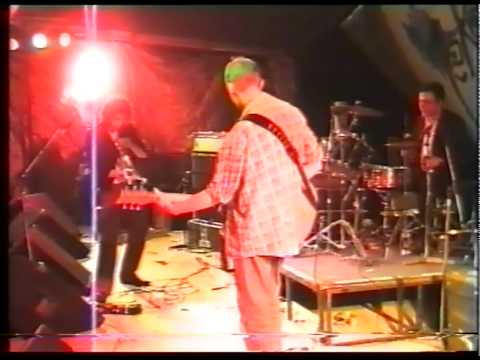 Also on the bill: Magic Dirt, Spiderbait, Powder Monkeys, Fireballs and The Fauves to name a few. Anyone who witnessed the Dirty Three's soaring sonic emotions swirling around among the giant Ghost Gums or the Powder Monkeys seemingly never-ending incendiary rock workout at 3 in the morning got their money's worth. RIP Tim Hemensley. This was another wild year on stage, where the bands on the lineup all seemed to form a perfect 'set'.
Here's Magic Dirt: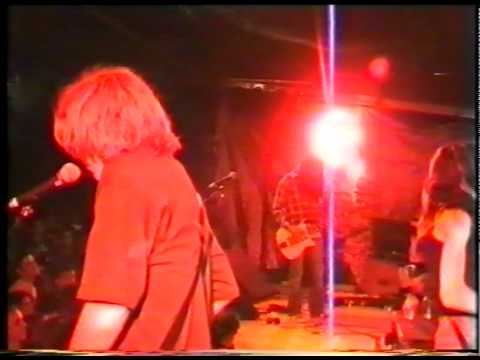 and Powder Monkeys: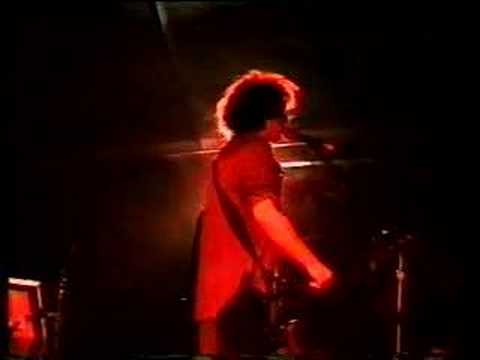 This was also the year that the World Famous Meredith Gift was conceived, due to a band being unavoidably late for their Sunday spot.
Here is some of What Was Said about the festival:
Forte – Meredith Music Festival
Forte – Meredith Report No.1 – by Cinnamon Francis
Forte – Meredith Report No.2 – by Darren Drake
Inpress – Meredith Music Festival Review – by N.J. Weetman
MMF1994 Press Release
MMF1994 Essentials
Artist LineUp:
Loin Groin
Dirty Three
Warped
The Family
Rio Grande
The Fat Thing
Sherry Rich and the Grievous Angels
The Vinyl Creatures
Manic Suede
Freeloaders
Magic Dirt
Powder Monkeys
Melonman
Cranky
Fireballs
The Fauves
Spiderbait
Spencer P. Jones and the Holy Spirits